2016 Black Sheep Zinfandel
Rockpile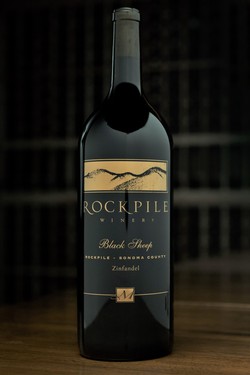 Wine Specs
Composition
100% Zinfandel
Production
900 magnum bottles
Wine Profile
Tasting Notes
Lovely nose, dominated by perfumed wild strawberry, wet river rock, toasted brioche, and roasted almond skin. Incredible brilliance and purity defines the flavors and mouthfeel of our 2016 Black Sheep Zinfandel. Focused juicy wild bramble berry, silky textured mid palate, and subtly layered tannins define the finish. Built to age, this Zinfandel will drink beautifully for at least the next 10 years.
Vineyard Notes
We have always been committed to making only single vineyard wines from our Rockpile property, the Black Sheep is the counter balance to our previous approach. For lack of a better term, this is our "Tete de Cuvee" of Rockpile Zinfandel: a blend of the best of best barrels. The Black Sheep harnesses all the unique characteristics of the individual blocks into one seamless expression of the best that Rockpile has to offer!
Winemaker Notes
The "Black Sheep" is an ode to those of us that take the path less traveled. Without a doubt, I am the black sheep of my generation. My brothers all toed the company line and went on to get viticulture degrees and work on the vineyard side of the business. I figured the grass was greener on the other side of the fence and went into winemaking, via a very circuitous route, and started the family winery. Once again I am breaking the mold!