Fall 2018 Release
SoHo Club
---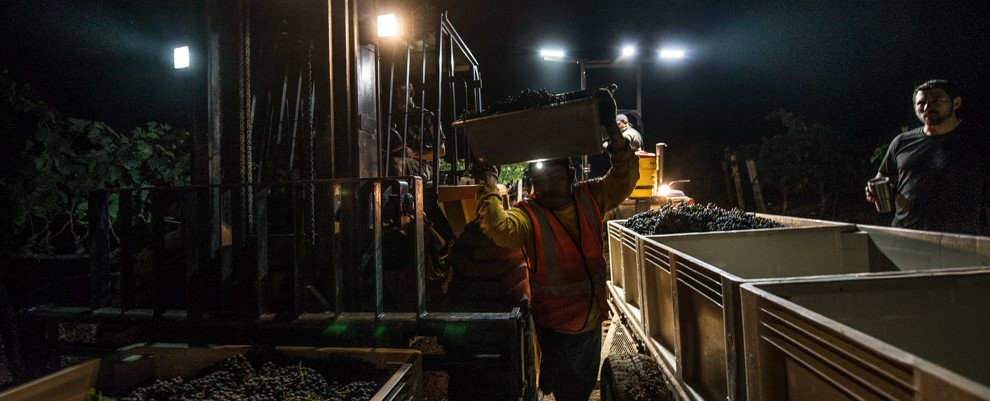 2017 Mauritson Chardonnay
Alexander Valley
240 cases
Our 2017 Alexander Valley Chardonnay showcases the beautiful ripe fruit of California Chardonnay minus the oak, with the elegance and complexity of its Burgundian ancestor. The wine is 100% barrelfermented with only 10% new French oak aged on 100% gross lees.
This single vineyard Chardonnay comes from our home ranch in Alexander Valley where we handharvested the fruit from just 10 rows atop a tiny plateau. As in Burgundy, here, the smallest variations in terrain even within close proximity can result in the difference between a Grand cru versus Premier cru. Our Grand cru plateau site consistently delivers on balance, precision and complexity. This Chardonnay opens with a beautiful bouquet of early morning white flower, shaved toasted almond and fresh stone fruit notes. Flavors include delicate wild summer pear, brioche and crushed wet river rock. Wonderful midpalate creaminess comes from five months of intermittent batonnage. The finish has great freshness and length and the wine will drink gracefully over the next 3-7 years.
2016 Rockpile Zinfandel
Cemetery Vineyard
556 cases
The Cemetery block gets its name from the unusual outcropping of rock at the bottom of the vineyard that resembles giant headstones. This part of our Rockpile Ridge Vineyards has been called the Cemetery for more than 140 years. Located at nearly 1,200 feet in elevation, it straddles the Rodgers Creek Fault, one of the more active earthquake faults in Northern California, giving its soil composition amazing diversity.
The darkest of our 2016 Rockpile Zinfandels, our Cemetery Zinfandel has a complex, slightly briary, sweet earthy nose that opens to warm summer blackberry freshly picked and crushed in your hand. This Zinfandel is both concentrated and harmonious for such an energetic wine. On the palate, the fresh blueberry, crushed rock and hints of wild dried underbrush are present from start to finish. Despite being tightly wound, this wine shows incredible promise. Its intensity and focus will allow it to age beautifully over the next 10+ years.
2015 Mauritson Cabernet Sauvignon
Sonoma County
194 cases
The 2015 Mauritson Sonoma County Cabernet Sauvignon is restrained and complex. Taking advantage of our incredible diversity of fruit sourcing, we can home in on the best Northern Sonoma County has to offer. Each vineyard and each varietal add nuance and layer to the blend, creating a wine that is subtle and over-delivers.
This is a classically beautiful Cabernet Sauvignon with sweet fresh black fruit and loamy earth overlay and toasty notes. Black cherry, cedar notes, spice and cocoa bean shavings balance the density and the generous but refined tannins of this vintage.
The Malbec provides depth and concentration, while the Merlot and Cabernet Franc provide elegance and complexity worthy of their Bordeaux roots. Still driven by its youth, this wine will age gracefully, revealing its secondary and tertiary notes in the next 2-3 years. Drink for 10+ years.
---

Upcoming Events and Releases
SoHo Winter Releases
2017 Mauritson Rosé, Rockpile
2017 Mauritson Zinfandel, Dry Creek Vineyard
2017 Rockpile Ridge Zinfandel
Holiday Tasting
Saturday, December 1st