2011 Clough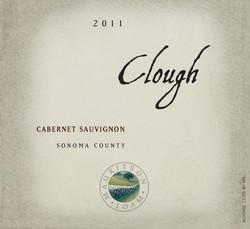 Formed through sedimentary flow, Clough Soil is a gravelly loam, layered in quartz and chert. This soil is found on gently undulating old terraces at elevations of 200 to 1,000 feet. Moderately well drained, Clough is derived from conglomerates and other sedimentary rocks and is considered to be a moderately acidic soil with a normal pH of 5.8.
The gentle slope at which Clough soils are located provides the perfect balance of minimal water retention without stressing the vines too much. The soils are fairly nutrient rich and the locations provide ample sun exposure and drainage. Clough soils embody the prototypical Cabernet landscape, yielding small-berried clusters with intense red fruit and nuances of earth and spices.
Our 2011 Clough has a complex nose of sweet glazed red Bing cherry, dustings of cedar, dried herbs and undergrowth. Next, an inviting and silky entry awaits. The texture is fine-grained and complemented by intriguing earth tones. This single soil series Cabernet Sauvignon shows remarkable balance with plenty of savory notes and freshness to carry it through to its lingering finish. With a long life ahead of it, this wine will drink gracefully for the next 7-12 years.
Wine Specs
Varietal
Cabernet Sauvignon