2019 Rockpile Black Sheep Zinfandel
Magnum 1.5L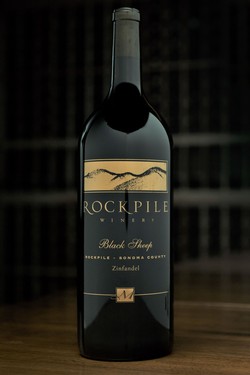 Wine Specs
Composition
100% Zinfandel
Production
104 6-pack cases
Wine Profile
Tasting Notes
Our intention with Black Sheep is to make the purest expression of Rockpile Zinfandel: fantastic balance of red and black fruits, minerality, undertones of savory herbs and sweet earth, freshness and perfectly structured tannins that provide the hallmark signature of Rockpile's power. This iteration of Black Sheep has incredible energy and purity, despite its youthful nature. Built to age, this Zinfandel will drink beautifully for at least the next 10 years.
Production Notes
We've always been committed to making only single vineyard wines from our Rockpile property, but the Black Sheep is the exception. This is our "Tete de Cuvee" of Rockpile Zinfandel: a blend of the best barrels. The Black Sheep harnesses all the unique characteristics of the individual blocks into one seamless expression of the best that Rockpile has to offer!
Winemaker Notes
The "Black Sheep" is an ode to those of us who take the path less traveled. Without a doubt, I am the black sheep of my generation. My brothers all pursued viticulture degrees and now work on the vineyard side of the business. I figured the grass was greener on the other side of the fence and went into winemaking, via a very circuitous route, and started the family winery. Once again I am breaking the mold!