Masterclass Tasting Package
3 bottles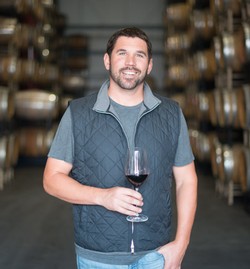 2020 Sauvignon Blanc, Dry Creek Valley
Aromas of candied grapefruit, magnolia leaf, crushed river gravel and hints of wild chamomile dance from the glass. On the palate, this sauvignon blanc has complex flavors of candied lime, evening honeysuckle and orange honeydew give way to an energetic finish that is focused and fresh.

2018 Rockpile Zinfandel, Rockpile Ridge
Our 2018 Rockpile Ridge Zinfandel carries all of the signature aromas expected from Zinfandel grown in Rockpile: candied red fruits; cocoa shavings with hints of dried flowers and herbs; leather and earthen dust.

2018 Rockpile Zinfandel, Jack's Cabin
The 2018 Jack's Cabin Zinfandel is very classic in its aromatic offerings: crushed black cherry, milk chocolate shavings, sweet baking spices and nuances of dried old-fashion rose petal.