Rockpile Wines
Our Single Vineyard Wines
Rockpile has proven ideal for the development of our 10 distinctly different hillside vineyards. Rockpile Wines are everything you'd expect: intense, powerful and complex. We are extremely proud to be the largest grower and producer of Rockpile wines.
---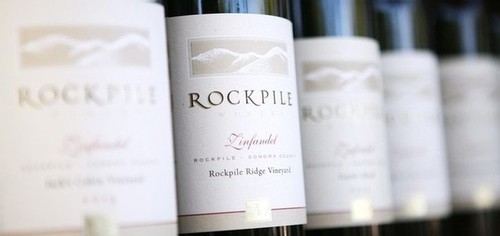 Currently, our Rockpile Wines are allocated to our members.
Please call us, 707-431-0804, to inquire about specific wines or click here to learn more about our club.
Rockpile Zinfandels
2019 Rockpile Zinfandel, Rockpile Ridge Vineyard
2019 Rockpile Zinfandel, Jack's Cabin
2019 Rockpile Zinfandel, Matron
2019 Rockpile Zinfandel, Får - Spring Release
2019 Rockpile Zinfandel, Pritchett Peaks - Spring Release
2019 Rockpile Zinfandel, Westphall Ridge
2019 Rockpile Zinfandel, Uncle's Block
Rockpile Cabernet Sauvignon
2018 Rockpile Cabernet Sauvignon
Rockpile Blends
2019 Rockpile "Madrone Spring" Red Wine
(36% Petite Sirah, 34% Zinfandel, 30% Syrah)

2019 Rockpile "Buck Pasture" Red Wine - Spring Release
(59% Cabernet Sauvignon, 23% Merlot,12% Malbec, 4% Cabernet Franc, 2% Petit Verdot)

2018 Rockpile "Independence" Red Wine (port)